1904 Summer Olympics
From WikiLou
The 1904 Summer Olympics, officially known as the Games of the III Olympiad, were held in St. Louis from July 1, 1904 to November 23, 1904. Chicago had won the original bid to host the games, but the Louisiana Purchase Exposition would not accept another international event in the same timeframe. The organization began to plan for its own sports activities, informing the Chicago OCOG that the Exposition intended to eclipse the Olympic Games unless the games would be moved to St. Louis. Pierre de Coubertin, the founder of the modern Olympic movement, gave in.
Considered the lesser of two evils by de Coubertin, St. Louis repeated the mistakes made at the 1900 Summer Olympics in Paris. Competitions were reduced to a side-show of the World's Fair and were lost in the chaos of other, more popular cultural exhibits. The games lasted for months; in fact, James Edward Sullivan tried to hold an event every day, for the duration of the fair. The Olympic events were again mixed with other sporting events, but where Paris hardly ever mentioned the Olympics, Sullivan called all his sports events "Olympic". From all such events, the IOC is taken to have declared 94 events Olympic. The participants totaled 651 athletes - 645 men and 6 women, representing 12 countries. However, only 42 events actually included athletes who were not from the United States.
Highlights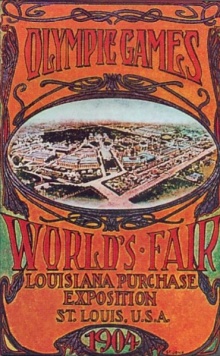 Marathon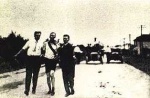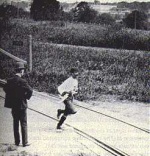 The marathon was the most bizarre event of the Games.
Criticism
Recently, the 1904 Olympics have been called the "Worst Olympic Games Ever" by some Austrailian Olympic experts.[1]
Sports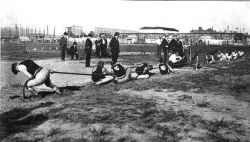 19 disciplines, comprising 17 sports, were part of the Olympic program in 1904.
Participating Nations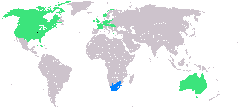 Athletes from only 12 nations competed in St. Louis.
Australia
Austria
Canada
Cuba
France
Germany

Great Britain
Greece
Hungary
South Africa
Switzerland
United States
Medal Count
At these Games, only 42 of the 94 events included athletes from outside the United States.
Rank
Nation
Gold
Silver
Bronze
Total
1
United States
78
82
79
239
2
Germany
4
4
5
13
3
Cuba
4
2
3
9
4
Canada
4
1
1
6
5
Hungary
2
1
1
4
6
Great Britain
1
1
0
2
Mixed Team
1
1
0
2
8
Greece
1
0
1
2
Switzerland
1
0
1
2
10
Austria
0
0
1
1
Total
96
92
92
280
Reference
External Links