Education
From WikiLou
St. Louis City Public Education
The 168-year-old St. Louis Public School District controls the 92 schools in the school public system. With over 38,000 students, the district is the largest in the state of Missouri and the 108th largest in the nation. Dr. Diana Bourisaw currently serves as the superintendent. The district is currently aggressively pushing ahead with its 2011 initiative, which calls for improved graduation rates, higher test scores, and stronger student attendance.
High Schools in St. Louis
This is a list of both public and private schools in the City of St. Louis.
St. Louis County Public Education
High Schools in St. Louis County
Colleges and Universities
The St. Louis metropolitan region contains a vibrant and energetic college student population. With almost 10% of its population enrolled in an institution of higher education, St. Louis has a plethora of institutions of higher learning.
St. Louis also holds a unique place in the establishment of American colleges and universities. The oldest university west of the Mississippi River, Saint Louis University, was founded in 1818.
St. Louis and the surrounding area is home to at least 30 institutions of higher learning:
Four-Year and Graduate Colleges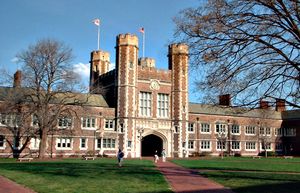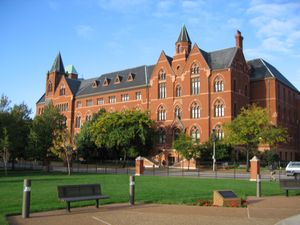 Community Colleges
For-Profit Schools and Colleges
See Also
External Links