Southern Illinois University Edwardsville
From WikiLou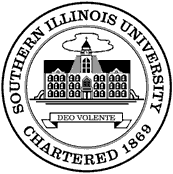 Southern Illinois University Edwardsville is located in Edwardsville and is the younger of the two constituent institutions of Southern Illinois University.
The school was established in 1957. SIUE's programs consist of Liberal Arts and General, Business, Dental Medicine, Education, Engineering, Nursing and Pharmacy. The school is accredited to give degrees for both undergraduate and graduate programs.
Southern Illinois University Edwardsville is located on 2,600 acres of beautiful rolling hills of trees and lakes.
Total enrollment in 2003 was 13,295 undergraduate and graduate students. In 2004 there were 68,523 living alumni.
Southern Illinois University Edwardsville began as an outgrowth of Southern Illinois University Carbondale. The president of the combined Southern Illinois University system is Glenn Poshard.
Sports
NCAA Division II, Great Lakes Valley Conference (GLVC)
Baseball (M)
Basketball (M / W)
Cross Country (M / W)
Golf (M / W)
Soccer (M) 2004 & 2005 NCAA Division II Great Lakes Region Champion
Soccer (W)
Softball (W) 2006 GLVC & Great Lakes Regional Champions; finished fourth in the 2006 U.S. Sports Academy Directors' Cup
Tennis (M / W)
Track & Field (M) 2005 & 2006 Outdoor GLVC Champions, 2006 Indoor GLVC Champions
Track & Field (W) 2005 & 2006 Indoor and Outdoor GLVC Champions
Volleyball (W) 2005 GLVC Champions
Wrestling (M)
Club Hockey (M) American Collegiate Hockey Association (ACHA) - Division 2
Mascot: Cory the Cougar
SIUE Trivia
The school mascot is the Cougar. On July 31, 1967, SIUE held an official election to decide what the mascot would be. Between a Titan and Cougar, an overwhelming majority chose the cougar (1,446 votes for Titan and 5,285 votes for Cougar.)
SIUE once housed two live cougar mascots. From 1968 to 1985, the female cougar, Chimaga (an Indian word for cougar), was the official mascot. March 18, 1985, Chimaga died of old age. In July of 1982, Kyna became the second official mascot of SIUE. After only five years at SIUE, Kyna was sent to a Wildlife Preserve in Southern Illinois near Metropolis. SIUE no longer houses live mascots.
SIUE is about 20 miles from St. Louis.
SIUE has over 70,000 alumni.
SIUE is one of the largest employers in Suburban St. Louis with over 2,000 employees.
The school newspaper, The Alestle, is named for the school's three campuses: Alton (the location of the dental school), East St. Louis and Edwardsville.
In January of 2005, the SIUE School of Pharmacy received Precandidate Status from the Accreditation Council for Pharmacy Education (ACPE), the first step in the accreditation process, and a significant milestone in the development of the program. Receipt of such status allowed the SIUE School of Pharmacy to admit students into the program. In July of 2005, the program was elected to Associate Status with the American Association of Colleges of Pharmacy (AACP). In August 2005, the first class of Doctor of Pharmacy students matriculated into the professional program (located on the Edwardsville campus). In June of 2006, the School of Pharmacy was granted "Candidate" status from the ACPE. Students graduating from a school with candidate status have the same rights as students from an accredited school.
In 1965, SIUE opened its doors to students.
A student-to-faculty ratio of 18 to 1.
SIUE's School of Engineering is the most comprehensive engineering school in the St. Louis metropolitan area. Engineering departments include: Civil engineering, Computer engineering, Computer science, Construction, Electrical engineering, Industrial Engineering, Manufacturing Engineering, and Mechanical engineering.
In 2005, SIUE launched the Southwest Illinois Advanced Manufacturing Center, which performs applied and basic research for product/process development and improvement. The center is funded by the U. S. Department of Commerce Economic Development Administration.
As of October 2006, the waiting list to become a patient in the School of Dental Medicine is approximately ten months in length.
Notable Alumni
Notable Speakers
External Links