Vess Soda
From WikiLou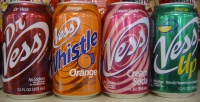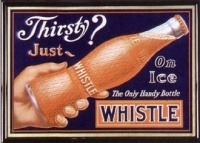 Vess Soda, advertised as "The Billion Bubble Beverage" is a soda brand manufactured and distributed primarily in St. Louis. Flavors include the standard cola and fruit flavors; Vess is well-known for their orange soft drink, "Whistle", and the cream variety is an unusual deep pink color.
In the 1980's, Vess produced a chocolate beverage formulated almost identically to Yoo-Hoo. It was discontinued in the mid 1990's.
Vess soda is sold in small plastic bottles, cans, as well as 2 and 3-litre bottles.
The Vess family also maintains one of the finest private collections of original 19th and 20th Century American, Asian, and European prints in the US.
External Links